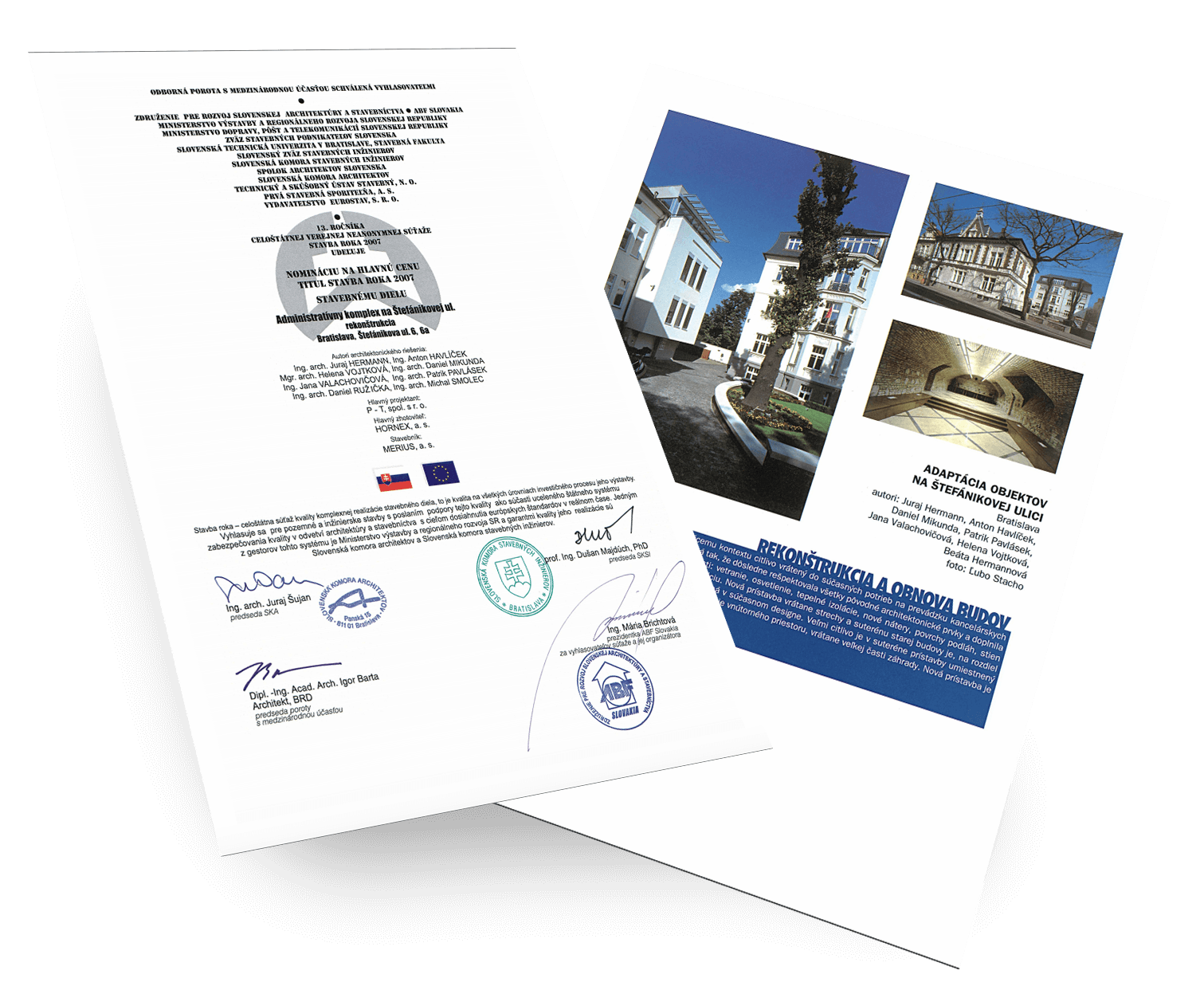 The building of the year 2007 nominee
The building was built at the end of the 19th century according to the plans of Alexander Feigler, the most productive architect in Bratislava at that time. In accordance with the investor's wishes, the building had a North German Renaissance style. It is said that the construction of Stefanium was led by the architect Zigmund Meiczer.

The building first appeared on the plan of Bratislava in 1894. Its first owner was Karol Schlemmer (the paymaster of the 1st Bratislava savings bank) and ownership remained with his succecssors until 1916.